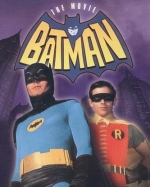 Batman is a comic character which is favorite to all regardless of age and gender. This character was gradually translated into feature films. Till this time there are many batman movies that have been made.
During 1966 director Leslie H. Martinson made Batman with Adam West as the Batman or Bruce Wayne. Burt Ward played Robin. The catwoman was Lee Meriwether.
As every body knows Batman is a film based on the superheroes as depicted in DC Comics. In this book batman is the character which has been brought alive in the movies. The 1989 movie of batman was directed by Tim Burton. Michael Keaton was Batman.
Here the other characters were played by Robert Wuhl, Kim Basinger, and Jack Nicholson. In this movie Batman deals with "the Joker" who is a villain with a smile that has frozen on his face. This movie saw the beginning of the Batman film series from the Warner Brothers.
Batman Returns came in 1992 which was directed by Tim Burton and the batman was played by Michael Keaton. Michelle Pfeiffer was the Catwoman or Selina Kyle. Danny DeVito played the role of Penguin or Oswald Cobblepot.
In this story batman is trying to save Gotham City from the evils of the Penguin who has joined Max Shreck. Then there is also Catwoman unsure of her own feelings but trying to plot some plans.
In the 1995 film Batman Forever director Joel Schumacher brought together many faces for this movie. The batman was Val Kilmer; Tommy Lee Jones played Two-Face; Jim Carrey was the Riddler; and Nicole Kidman acted as Dr. Chase Meridian.
Joel Schumacher next brought up Batman & Robin in 1997. Here batman was George Clooney. Chris O'Donnell played Robin; Arnold Schwarzenegger played Mr. Freeze; and Uma Thurman was the Poison Ivy. In 2005 another movie came called Batman Begins.
Tagline
- from the famous character "BATMAN"
FOR THE FIRST TIME ON THE MOTION PICTURE SCREEN IN COLOR! Adam West As Batman And Burt Ward As Robin Together With All Their Fantastic Derring-Do And Their Dastardly Villains, Too!
- He's Here Big As Life In A Real Bat-Epic
MEN DIE! WOMEN SIGH! Beneath that Batcape - he's all man!
Movie Info
Year:

IMDB Rating:

6.2

IMDB Votes:

5810

Countries:

Genres:

Tags: