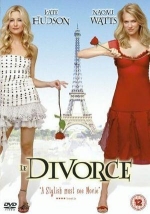 When two American sisters become caught up in the intimate intrigue of Paris, culture and human passions collide - and the result is a comedy of manners and marriage, sex and sorority that sheds incandescent light on what it means to be an American abroad.
Tagline
- A comedy of manners...both good and bad.
Everything sounds sexier in French.
User Reviews of Divorce, Le