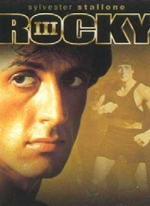 Any amount of words will seem less significant to describe the Rocky films. The history of Rocky films dates back to 1976, the beginning of the first Rocky film as well as the sparkling of a star in the sky of Hollywood film industry.
Since that year Rocky Balboa became the favorite fighter for every movie lover all around the world. Sylvester Stallone was the man behind the success of the rocky films. The first successful Rocky movie was followed by another and this lead to the era of the rocky movies.
Till 2006 six rocky movies have been released and they were Rocky in 1976, Rocky II in 1979, Rocky III in 1982, Rocky IV in 1985, Rocky V in 1990, and Rocky Balboa in 2006.
The rocky films are all about dreams, and fighting for making them come true. It is all about reaching a top position and after reaching there finding that retaining a top position is difficult as reaching there.
Behind the movies Sylvester Stallone was a great inspiration. He not only played the role of Rocky Balboa to perfection but also made the fictitious character lively with a great performance that will remain in everybody's heart for ever.
Besides acting in the movies Sylvester Stallone also penned down the story and played the role of the director and producer in some of them. Sylvester Stallone got the idea of the main story from a match of boxing where the grand Muhammad Ali and Chuck Wepner were against each other.
He materialized his idea into a movie which saw the face of immense success. The first success followed the second and so on. The making of this movie gave birth to a new genre because the movies relating to boxing were fading away with time.
Tagline
- The Excitement... The Power... The Man...
A Fighter. A Lover. A Legend. The Greatest Challenge.
- The greatest challenge.
User Reviews of Rocky III
Movie Info
Year:

IMDB Rating:

5.9

IMDB Votes:

21275

Countries:

Genres:

Tags: