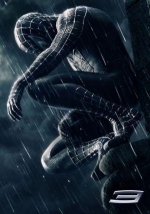 Spiderman is an all-time favorite Marvel comic hero for people starting from the age group of 5-70 years old. Everyone knows the story of how a simple boy Peter Parker became the famous Spiderman in disguise.
The 139min long movie Spider-Man 3 released in 2007 starred Tobey Maguire as Peter Perker, Kirsten Dunst as Mary-Jane Watson, James Franco as Harry Osborn, Topher Grace as Venom and Thomas Haden Church as Sandman. The movie was directed by Sam Raimi and the screenplay was by Sam Raimi, Ivan Raimi.
Peter Parker is feeling happy at last. He is thinking that he can after everything else he can manage his personal life and perform his task of fighting evils equally well. But new enemies also arise suddenly. His old friend is still in dilemma about Peter killing his father. He realizes his once upon a time friend Harry Osbsborn is the New Goblin. He is trying to take revenge on Spider-Man by killing him.
A new problem arises as one nighttime a symbiote appears. The color of his suit changes to black. He also realizes that he has to fight with not only with the evils but also with his inner self. Also he has to get back the love of his life. He realizes that a runaway criminal, Flint Marko has actually killed peter's uncle. A mishap takes place and he has turned into 'sandman'.
He has now teamed with the deadly and cunning Venom to destroy Spider-Man. All these problems crop up in spider- man's life. Spider-man has to fight all the troubles and bring back his life to normal. In the movie everyone has played his/her role to perfection. But the film has not received high response. It is probably a letdown mainly due to the pre-release hype generated and high audience expectations.
Tagline
- The battle within.
How long can any man fight the darkness... before he finds it in himself?
- Next summer, the greatest battle lies... within.
User Reviews of Spider-Man 3
Movie Info
Year:

IMDB Rating:

6.7

IMDB Votes:

86930

Countries:

Genres:

Tags:

Blockbuster, Motorcycle, Sequel, Character name in title, Robbery, Subway, Central park new york, Marriage proposal, Revenge, Fall from height



Domestic:

$336,530,303 (37.8%)

+ Foreign:

$554,341,323 (62.2%)

= Worldwide:

$890,871,626

Opening
Weekend:

$151,116,516 (4,252 theaters, $35,540 average) % of Total Gross: 44.9%

Release:

4,324 theaters