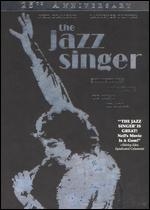 Neil Diamond stars as Yussel in this tale of a young Jewish cantor who strives to make a career in music. Against the wishes of his rigid father and his loving wife, Yussel travels to California to play his music. Swept up by the excitement, he meets a woman who shares his dream. He grows apart from his family, and becomes confused about what he should ultimately do with his life.
Tagline
- Sometimes you have to risk it all...
His story will make you cry. His music will make you sing. His triumph will make you cheer.
User Reviews of The Jazz Singer
Movie Info
Year:

IMDB Rating:

5

IMDB Votes:

1127

Countries:

Genres:

Tags: