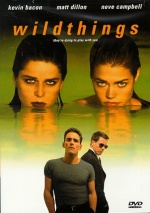 When High School Guidance counselor Sam Lombardo is accused of raping the popular student Kelly Van Ryan, his carefully structured life is ruined. But as the case heads to trial, an outcast school girl Suzie, may have information to free Sam. But the investigating Detective Ray, thinks that a more devious plan is at work that involves Sam, Kelly, and Suzie. As Ray digs deeper into the case, he uncovers a scheme that has very high stakes and where nothing is as it seems.
Tagline
- Be wild. Be wicked. Beware.
They can turn you on or turn on you.
- They're dying to play with you.
User Reviews of Wild Things